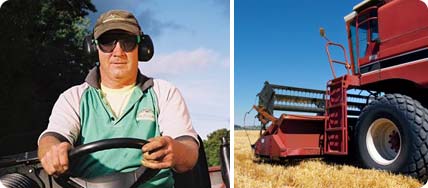 Agriculture
Agricultural work is generally strenuous, leaving regular eye protection products to fog or mist.
'Safe-Eyes' overcomes these problems using a stainless steel mesh lens to ensure they will never fog or mist whatever the conditions.
The stainless steel lens, set in the rubber frame, offers a robustness not normally available in similar products and ensures vision is not impaired due to scratching.
Uses:
Farmers
Vineyards
Weed Eating
Shooting Wild Game
Quad Bikes
Arboriculture
Kiwi Fruit Handling
Fencing
Haymaking
Grain Handling
Working Benefits:
Keeps the particles away
Provides 100% unobstructed vision
Comfortable to wear
Never fogs up