Click the file below for Safe-Eyes Mesh Goggles Standards:
Safe Eyes Mesh Goggles Standards Test Impact Levels
Product Information
Safe Eyes® mesh goggles have passed the UK standard, BS EN 1731:2006 and USA standard ANSI Z87.1.2010 (basic impact) CE mark approved. With lenses manufactured from stainless steel mesh SAFE-EYES™ will not fog and are designed to b e comfortable to wear for long periods. SAFE-EYES™ can be used in a wide range of applications including; power tool operation, construction activities, when operating outdoor plant and equipment such as chainsaws or line strimmers, for mining and quarrying activities, for motor biking, timber works and woodcraft, etc…
Mesh hole size differences
FINE: 0.35 mm

STANDARD: 0.7 mm

Original versions are now back in stock!
SE001 Original standard mesh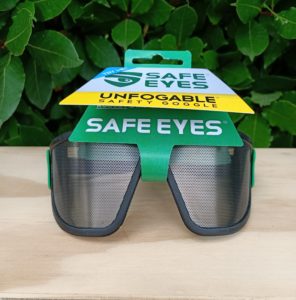 SE002 Original fine mesh

New models:
SE003 standard mesh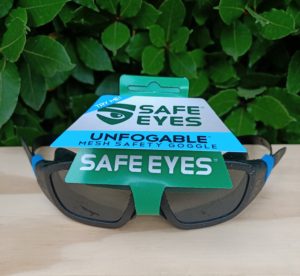 SE004 fine mesh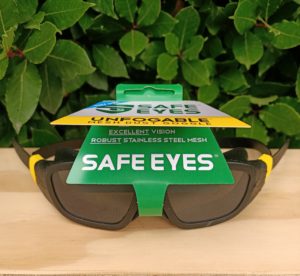 SE003 and SE004, both fit over spectacles.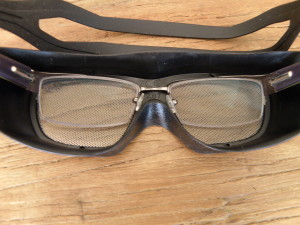 SEG1 Standard Mesh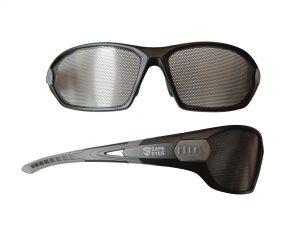 Storage
When stored and maintained at ambient temperatures, this product will last in excess of two years, but must be inspected thoroughly prior to use. Any product showing signs of deterioration or damage should be replaced.
Fitting
Check for damage and broken parts prior to use. Broken parts must only be replaced by a competent person. Position the SAFE-EYES™ product over the eyes, securing with the strap piece. Pull the strap retaining clip (green) forward and adjust the strap to ensure the SAFE-EYES™ are secure, re-position the clip. Note that there should be no gap between the product frame and the face.
Cleaning
Wash in warm soapy water and rinse with clean water. Allow the product to dry naturally, do not force dry.
Disinfection
Disinfect when necessary using a mild household or medical detergent, rinse thoroughly with clean water. Allow the product to dry naturally, do not force dry. For full instructions download our Instructions Sheet (pdf 68kb).
Warning
This product is intended for protection against fine to medium particles. This product is not intended to give protection from ultra-violet or infrared radiation, including sunlight. This product does not protect against molten metal, hot solids or electrical hazards. Safe Eyes® are manufactured by Green Delta, Hong Kong. Safe Eyes® are made to Certifiable Standard BS EN 1731. Safe Eyes® is a registered trademark. The Safe Eyes® design is a registered design R 404684. Safe Eyes® is certified with the EC Type-Examination Certificate: 1905