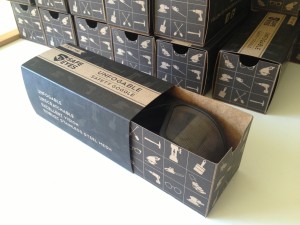 Safe-eyes goggles are a great gift for your "hard to buy for" guy or gal.
This new packaging is adding value to Safe-eyes. Safe-eyes can be used for wide range of activities whether it be lawn mowing, weed eating, water blasting or anything D.I.Y. These are a must have item around the home or work site.
Where can I get Safe-eyes in the new "Gift Packaging" ?
– Maison Gifts Eketahua
– Mint@Martinborough
– Products from NZ, New Plymouth
– Wildmount, Blenheim
– More stores will be holding stock soon
Otherwise contact us now for more information and orders.