SAFE-EYES safety goggles have hundreds of uses…
Patented Mesh Eye Protection

SAFE-EYES® patented mesh lenses are manufactured from stainless steel mesh  and provide protection against fine to medium particles.
Extra Comfortable Soft Frame

SAFE-EYES® now has a new soft frame material which makes it extra comfortable to wear. SAFE-EYES® safety eyewear really are the Ultimate Eye Protection!
Award Winning Innovation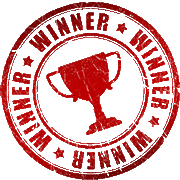 SAFE-EYES® safety eyewear has won numerous awards for innovation
read more...
SAFE-EYES
®

safety eyewear are suitable for any application where there is a risk of eye injury especially in hot humid conditions including:
Arboriculture
Building
Chainsaw use
Concrete cutting
Construction
Drill press work
Fencing
Horse harness racing
Jewellery manufacturing
Logging Masonry
Metalwork
Mining
Overhead drilling
Plastics cutting, grinding and shaping
Portable sawmilling
Quad biking
Rural firefighting
Silviculture - pruning and thinning
Timber mills
Vineyards
Fire brigades
General home use
Hedge trimming
Lawn mowing
Paint scrapping
Water blasting
Weed eating / line trimming